Save Countless Development Hours
Supercharge Shopify theme development and remove monotonous tasks from your workflow. Compare themes, back them up, view change history, and search for keywords easily.
Trusted by 100s of Shopify stores
App features
Diff Themes
Compare two Shopify themes, and find file and code differences quickly
Track Changes
Track file and code changes in all of your Shopify themes
Backup Themes
Download backups of your Shopify themes from any point in time.
Search Themes
Search any or all themes for code snippets, keywords, and files.
Shopify Development Made Easy
No advanced skills or coding required.
Save time
Find that missing code snippet in moment. Download that old theme version you deleted without worry. How much is your time worth?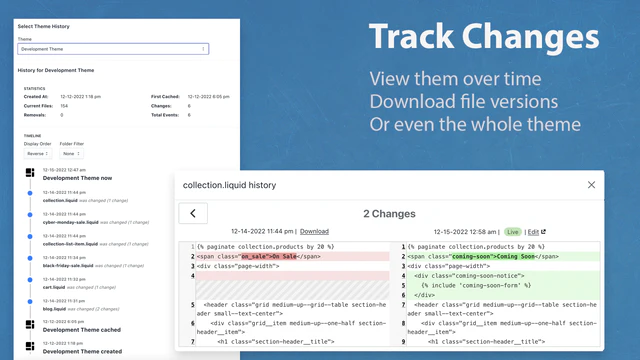 Track changes
See what's been done, and when, without having to download themes, use the command line, or search multiple files.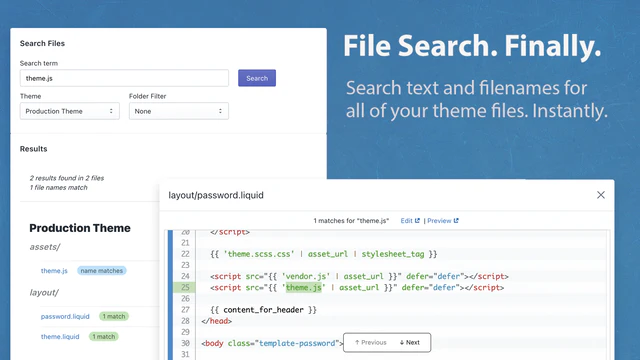 Rest easy
If something goes wrong, know that Diffy has your back. Specifically theme backups cached every few minutes. Download a file version, or a whole theme.
Pricing
One price, all of the features
Diff comparison of all themes

Change tracking of all themes

Backups and downloads of all themes

Search all themes for files and keywords